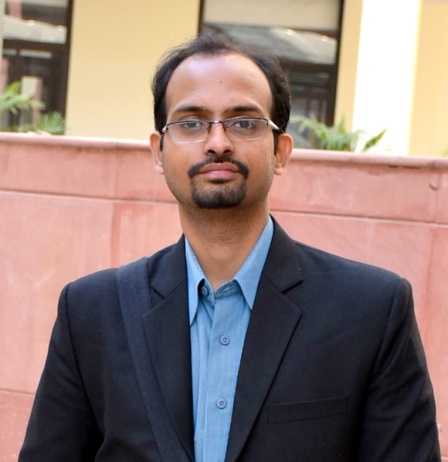 Visiting Fellow

July 2018 - February 2019

mukesh@cbcs.ac.in
Bio
Mukesh Makwana is a Cognitive Scientist by training. He completed his PhD in Cognitive Science from Centre for Behavioural and Cognitive Science, University of Allahabad, India.
He is deeply interested in understanding the impact of education (learning and motor training) on perception and cogntion. After submitting his PhD dissertation, he joined the Learning Science Research group at Homi Bhabha Centre for Science Education (HBCSE), Tata Institute of Fundamental Research (TIFR) as a Visiting Researcher.  At HBCSE he was been involved as a Teaching Assitant for the graduate course  "Learning and Cognitive Development". He has also been involved in other lab projects related to understanding the role of education (e.g. maths learning and motor training) on perception and cognition. To extend his skills in neuroimaging, computer vision and machine learning he has currently joined as a postdoctoral fellow in the Vision lab at Centre for Neuroscience, Indian Institute of Science, Bengaluru, India.
Apart from research, he likes playing chess, cooking, discussing science,  listening to music, and hanging around with friends.